"Multimotors" LLC has opened a new showroom.

07 March, 2020
On March 4, the "Multimotors" LLC inaugurated a new car dealership where KING LONG buses, E-FUN electric scooters, as well as modern electric vehicles of the famous Chinese concern FAW will be presented.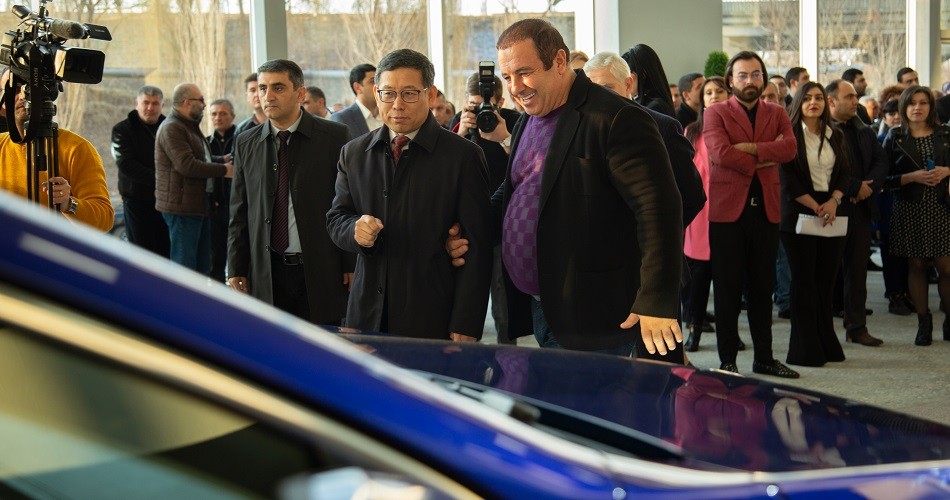 The opening ceremony was attended by the founder of the "Multi Group" concern Gagik Tsarukyan and the Ambassador Extraordinary and Plenipotentiary of China to the Republic of Armenia Tian Erlun.
After the ceremonial cutting of the red ribbon, the audience got the opportunity to get acquainted with the vehicles presented in the showroom. The actual assortment of buses includes different models powered by natural gas and electricity. As the company representatives noted, this is a great opportunity to significantly upgrade urban transportation system, providing citizens with modern and safe vehicles.
The guests also got acquainted with the electric models, including vehicles of the great efficiency and a large range. The audience was most impressed by the electric E-53, which has a range of more than 400 km and was made by the official supplier of the government of China, Hongji. The FAW B30 EV-400 compact city electric sedan was also presented here, as an example of the efficiency and practical everyday car.
The newly opened dealership will provide various promotions and special offers that will bring the presented cars closer to the final buyer.
View All